Indoor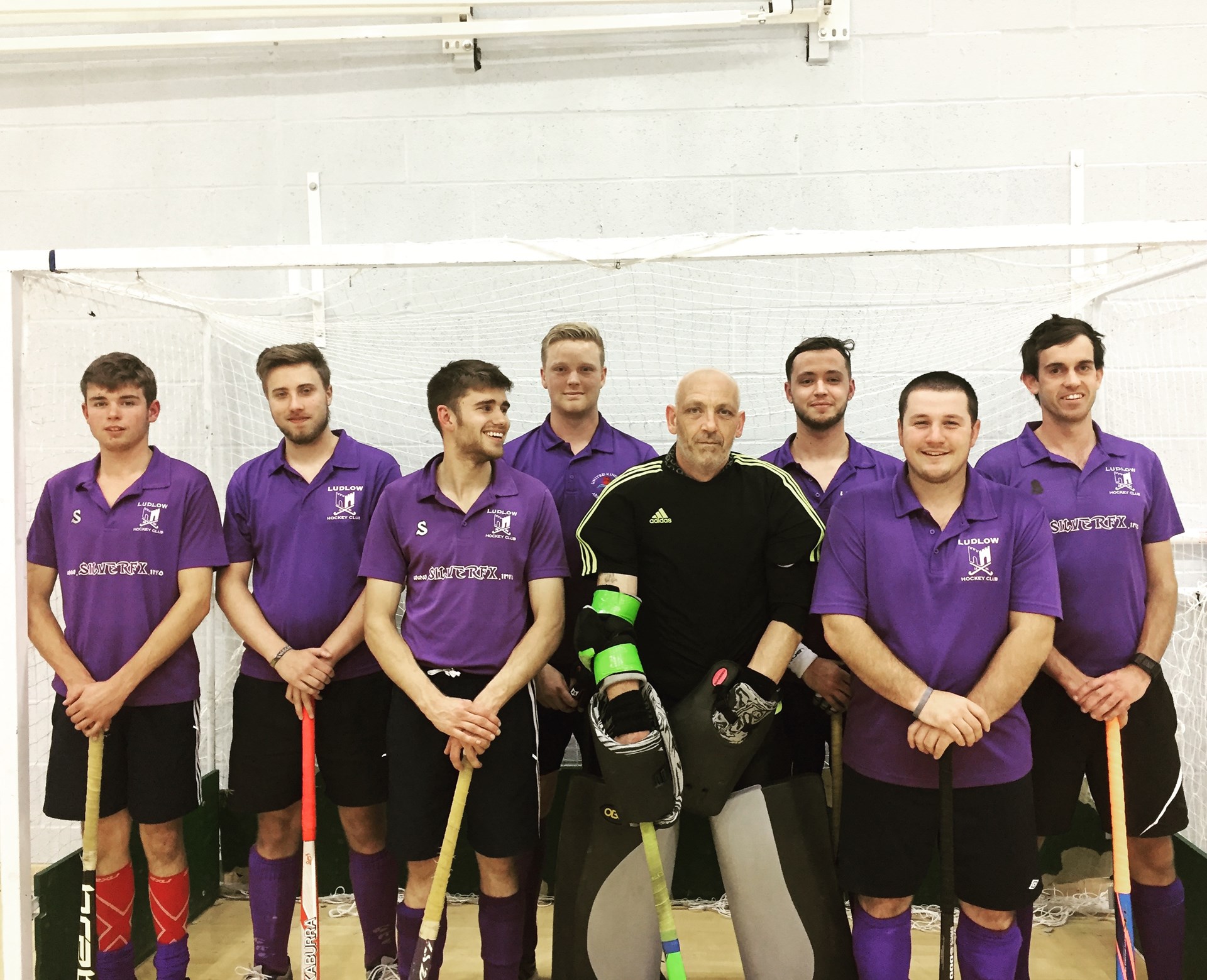 There is Currently no indoor hockey.
2017/18 Season
England Hockey national indoor championships results and match report
SQUAD Gavin Hughes, Dave Hughes, Andy Richards, Jake Watts, Sam Pratt, Matt Blount
SCORES Khalsa 9 v LUDLOW 3, LUDLOW 4 v Coalville 1, Belper 9 v LUDLOW 2
Ludlow played the midland qualifiying round for the England Hockey national indoor championships, on a snowy morning Ludlow travelled to Wolverhampton, with a tough day ahead and down to the minimum number of players, due to weather affected availability, Ludlow began the day against Khalsa, starting the game with only four players and being 4 v 0 down in five minutes, when the remaining players got on the pitch the side played a lot better and gave a more realistic challenge to the opposition, losing eventually 9 v 3.
The next game was against Coalville, a team of similar standard to Ludlow, now settled in and ready to play Ludlow ran out comfortable winners 4 v 1.
The final game against Belper was always going to be hard and as fatigue set in Ludlow began to suffer, finishing the game 9 v 2 down. A good performance by a small club in the championships for the first time.
Wednesday 1st November Results
Ludlow 8-6 Market Drayton
Ludlow 10-2 Worcester
Wednesday 18th October Results
Ludlow 6-5 Worcester
Ludlow 6-11 Cannock
Wednesday 11th October Results
Ludlow 3-0 Ellesmere College
Market Drayton 4-9 Ludlow
Wednesday 27th September Results
Ludlow 5-5 Market Drayton
Shrewsbury 6-12 Ludlow
Wednesday 13th September Results
Shrewsbury 0-3 Ludlow
Ellesmere College 1-13 Ludlow
Ludlow 9-2 Market Drayton
The Webb Indoor Rules
Please note the following points:
Timing per games will be 20 minutes each way.
Please arrive in good time for you first game so we can try and keep to schedule.
Umpires will be provided by BCHUA
Clubs can enter more than 1 team, but players can only play in one team except for goal keepers who can play for more than one team, teams can play ladies if they require but at their own discretion.
In the event of a colour clash 2nd named team to change or wear bibs, if unsure it will go to the discussion of the umpires.
1st name team to supply an indoor ball.
Each clubs shall pay £275.00 to the league treasurer. This is to be paid before the first game, Failure to pay by the first game may result in a £10 fine. Payments can be made via bank transfer or cheques made payable to Shropshire Hockey Association.
Points are awarded: win 3 points, draw 1 point, loss 0 points. In the event of clubs having equal points, position to be decided by
Goal difference
Highest number of goals scored
Lowest number of goals against
At the end of the first half of the season, the highest placed teams will enter into the Premier league the bottom placed teams will enter the Conference league.
All games to be played at The Telford Langley School.